Split your purchase into 4 interest-free payments with Quadpay!
HOW IT WORKS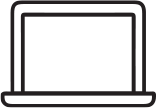 WANT ITChoose Quadpay as your payment method at checkout.

GET ITCheckout using a credit or debit card. The first 25% of your order total is charged at the time of purchase.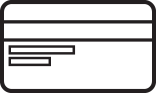 OWN ITPay the rest in 3 equal interest-free instalments that are billed automatically over 6 weeks.
TO SHOP USING QUADPAY, YOU NEED:
To be over the age of 18 + living in the US
To have a valid and verifiable mobile number
Use a credit or debit card to make a purchase
CUSTOMER SERVICES
If you still have another question and need to get in touch, please click here.